STEP 1
First, we start with only premiere tires. This is because most cheap import brands are shorter and narrow, therefore, they simply can't be rebuilt in our presses and molds. Toyo, Nitto and Bridgestone are some of our most popular brands due to their superior built casings and beads.

Imagine buying premiere technology at ½ the price!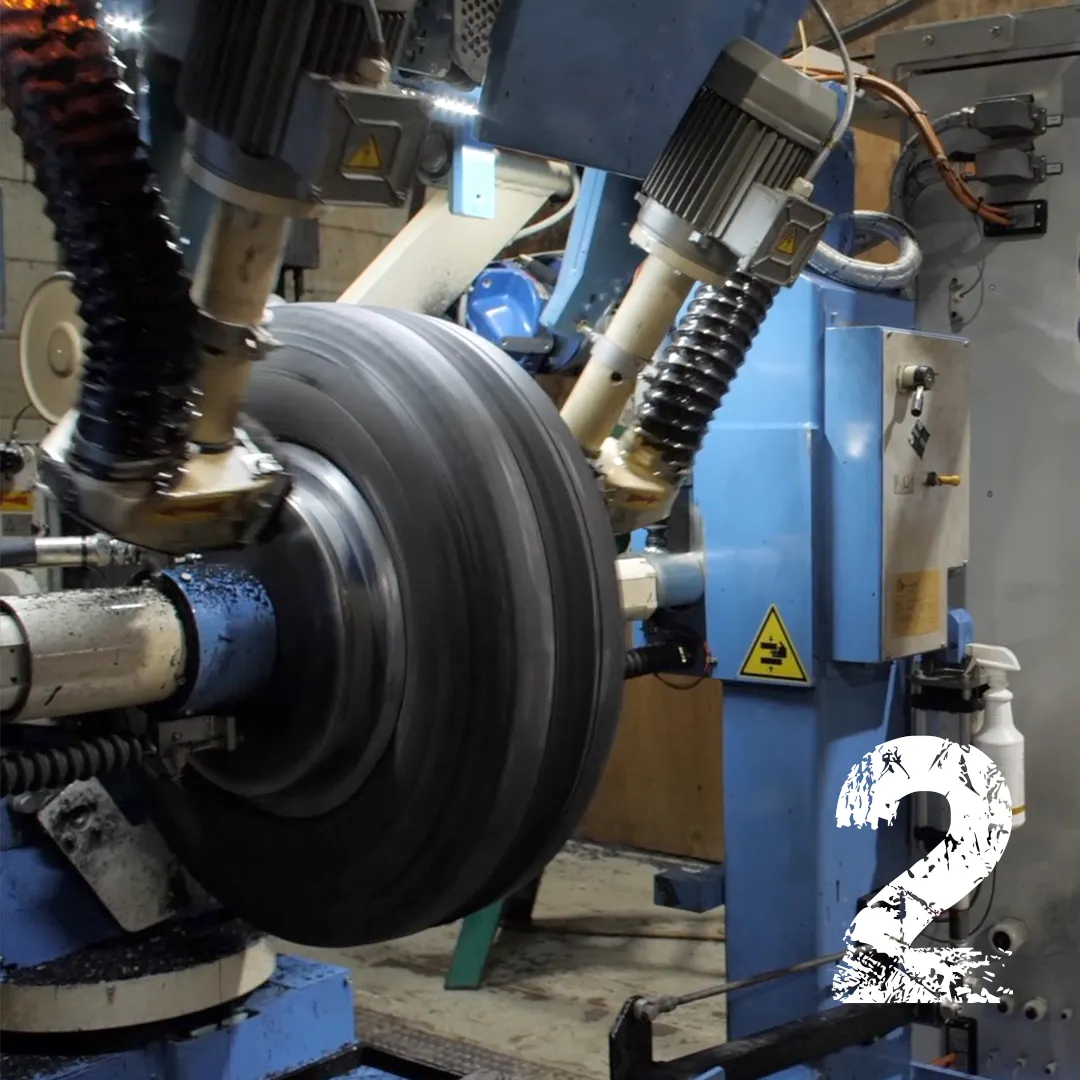 STEP 2
Next, we buff each tire down to the manufacturer's original casing and bead construction. In simple terms the buffer removes any used rubber on the tread and sidewalls. Companies like Michelin and Toyo spend billions of dollars constructing the most superior tires in the world and we don't ever alter their manufacturing excellence.
STEP 3
The third step in our process is where the magic happens and what ultimately separates TreadWright from traditional pre-cure retreading processes. We rebuild each tire with automated mold cure extruders that create perfect specifications for each mold design.

This is a soft compound designed with superior wear and cut characteristics that is also backed by 50K mileage warranties. In addition to these superior tread compounds, TreadWright adds an additional veneer layer to the sidewall that not only brands each new tire, but also produces more puncture resistance in tough off-road conditions.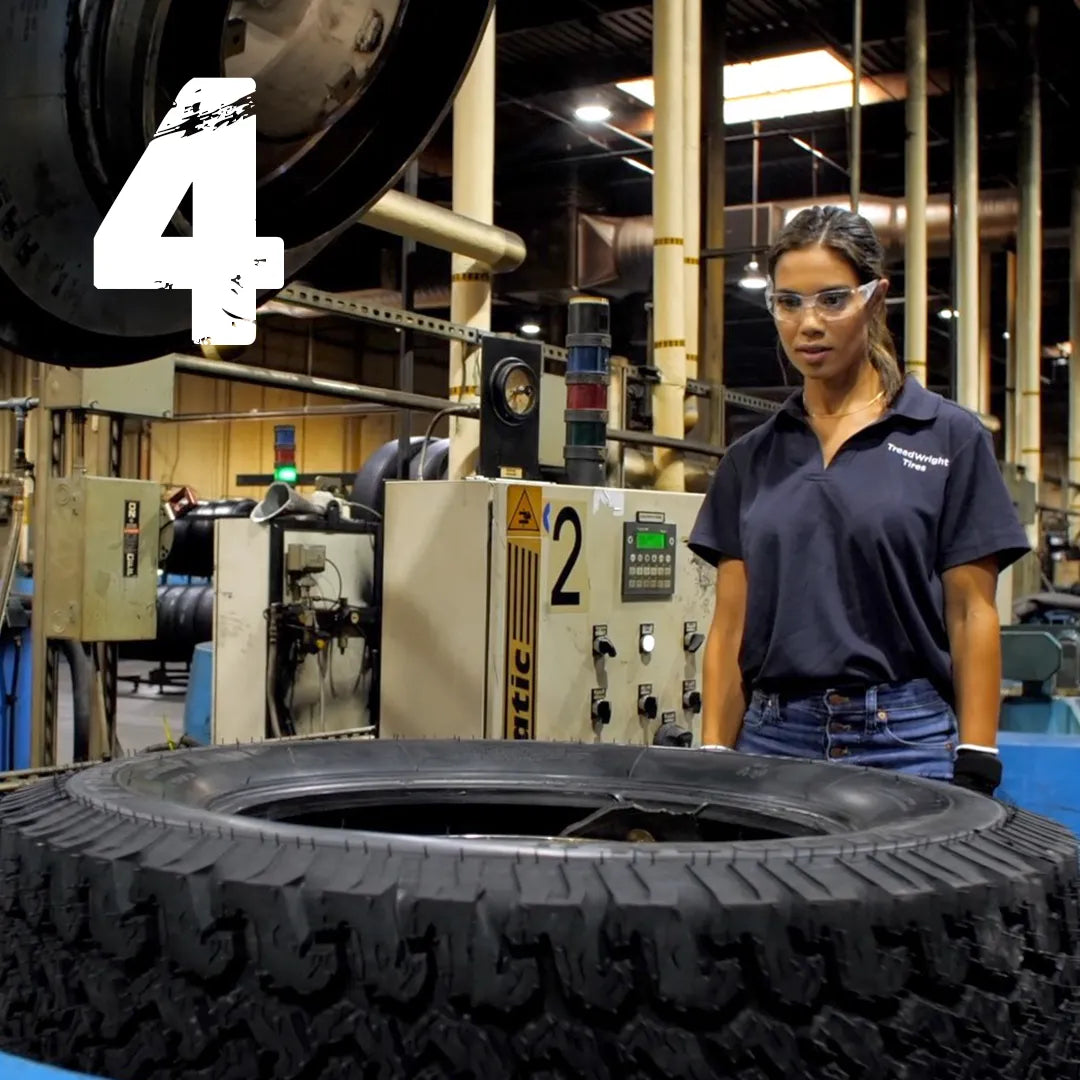 STEP 4
Our fourth step in the process is to mold each rebuilt tire into TreadWright's exclusive new tread designs. Each mold only makes one size and one tread pattern to deliver perfect tread construction in each tire size.

TreadWright tires are assigned new DOT Numbers with completely rebuild treads and sidewalls. These rugged USA made tires are balanced prior to shipment and deliver an excellence far beyond the price.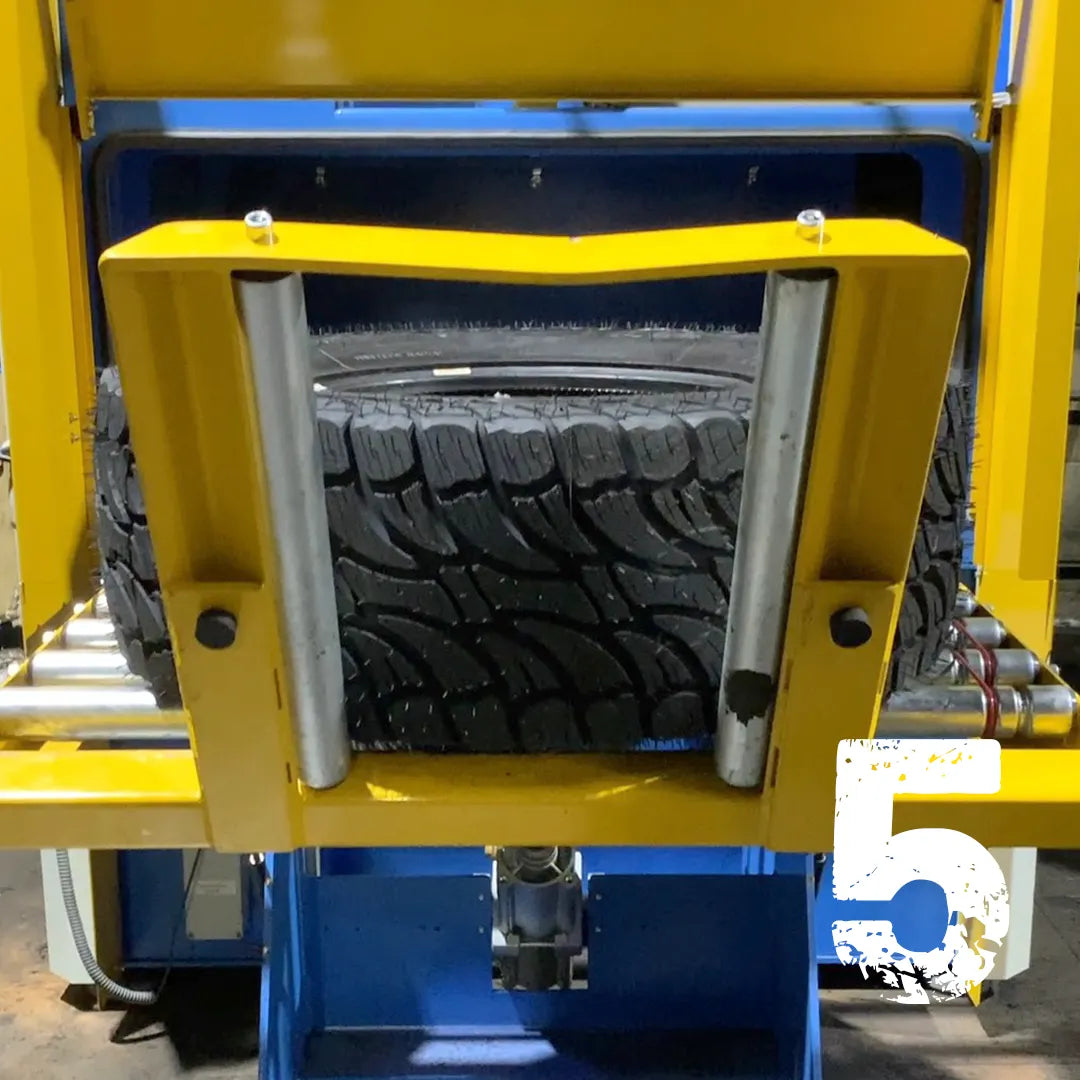 STEP 5
Our final and most important step is the Sherography inspection (X-ray of each tire) to identify any belt or liner imperfections. A vacuum is put on the inner liner that allows the cameras to pick up any separations between the belt package and the liner.

This is our newest QC technology and ensures each tire going out the door has been rebuilt to the highest quality standard!